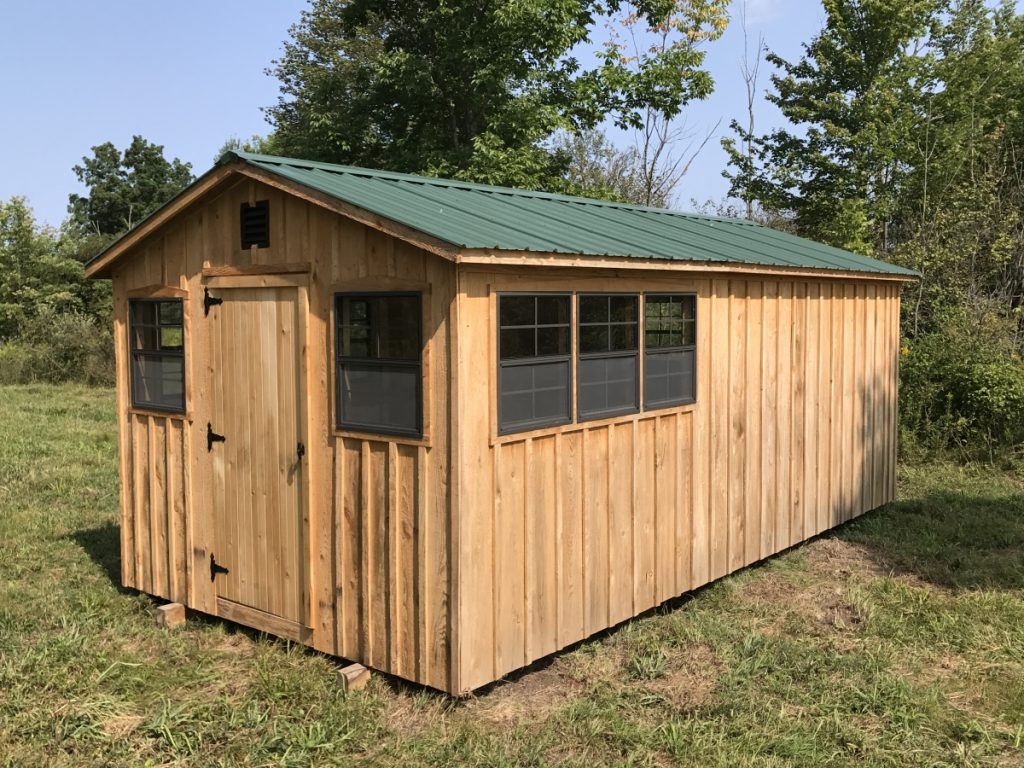 Experience year-round camping in the splendor of the Enchanted Mountains with a camping excursion at Boyd Family Ranch. Whether you're looking to spend a night or a weekend at the ranch, we have accommodations for all! Our family-friendly camping areas include our Amish-built cabins include four bunks and a heater to keep you warm during the chilly Cattaraugus winters. All cabins include plenty of room for your horse to stretch its legs in a safe, secure area.
Need extra space outside of our campsite cabins? Tent campers are always welcome in one of the beautiful sites of your choice. Whether you're staying at our pond-side site or along the banks of the Cattaraugus Creek, you'll love the time spent at Boyd Family Ranch!
Located just down the road from Ellicottville, NY and only an hour away from Buffalo, Boyd Family Ranch is located in the midst of some of New York State's most beautiful landscapes. Take your family to nearby attractions like Griffis Sculpture Park and Zoar Valley, or stay on site for horseback riding or a carriage ride along the NYS Amish Trail. Our horse-friendly camp sites make it easy for you to explore with your four-legged steed along our 110 acres of horse trails or nearby destinations like Pat McGee Trail and Allegany State Park.
Fill out the form below to learn more and book your camping experiences and book your stay. Please note – campers must be 21+ or accompanied by an adult. Campsites do not have electricity or running water.